So the SG Community has been offline for well over a week now...just a very blank holding screen in place, saying "We are currently performing some necessary improvements and upgrades"
Unfortunately I'm not confident that's the reason, since the forum crash earlier this year. Taking any site offline to do upgrades shouldn't take more than 24 hours - ideally you have the coding etc done in Parallel and it's just a migration thing - SG seem to actually develop their sites in a serial manner, taking the server offline and writing the code on that one!
Anyway, whilst the community's offline I've been doing other things, notably our bathroom, and painting the Pathogen X9-V battleship I started in the last post. I've also been coding the v2 MotR Army Builder files, which has been a bit of a task and a half. Still, on to the Pathogen...
So I painted the non-transformed parts of the ship in my standard District-9 inspired Dindrenzi theme, and gave it a quick wash with Paynes Grey. I then basecoated the transformed areas in a medium-dark green base, followed by a Devlan Mud wash and drybrushing in various greens, yellows, and reds. I then picked out details in purples and pinks, then went on to add the infection tendrils and veins. I still need to do a couple of bits, most notably the engine exhausts, but minor stuff.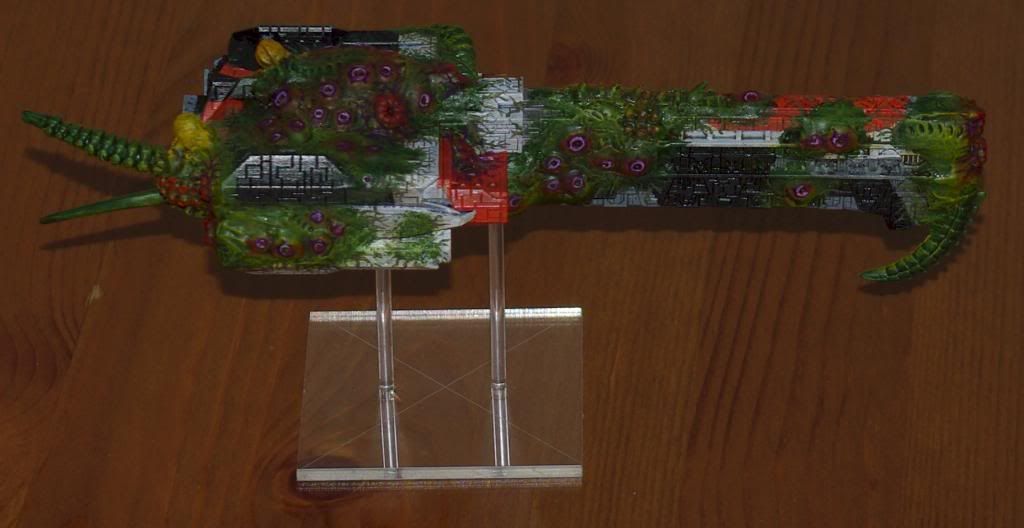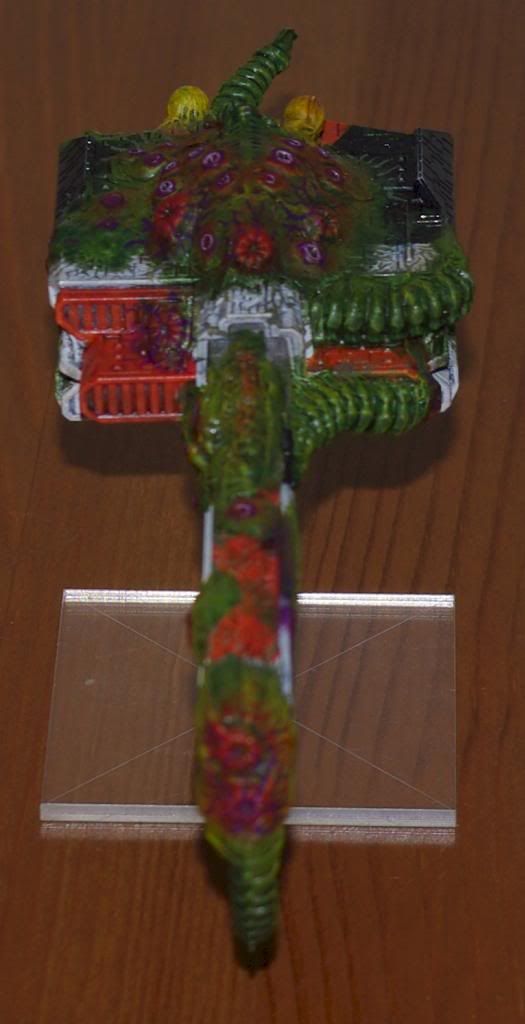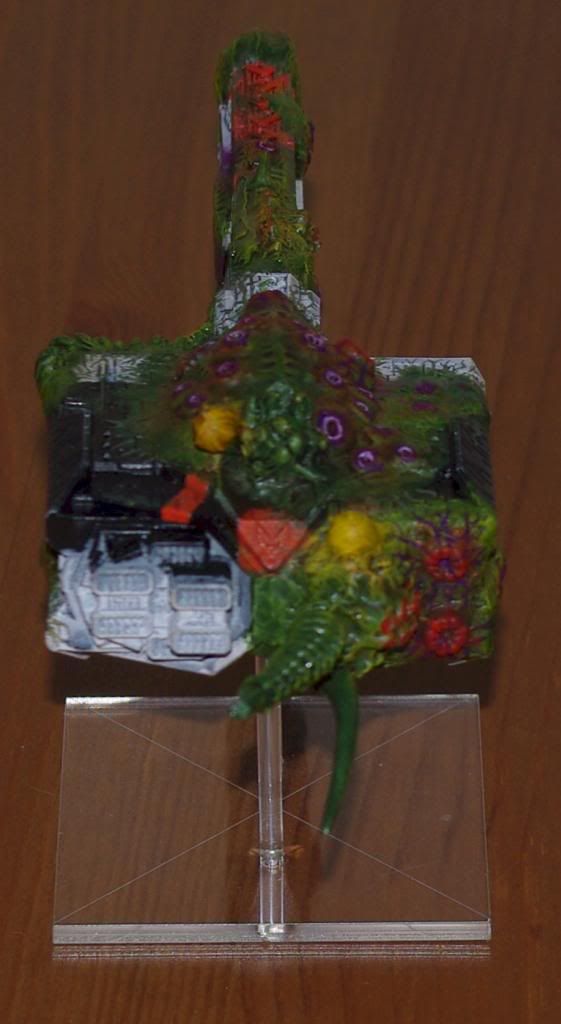 I'm reasonably happy with the way it cam out, and am looking forward to playing my new, infectious threat on the tabletop soon...